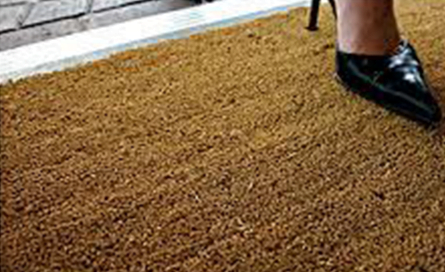 Posted on
January 3, 2022
Branded Mats has various custom floor mats for sale which come in various sizes, types, and colours.
  Berber Point 920 Carpet Floor Mat: It is the Number One Choice for Architects and Designers. It has a rugged needle punch construction made from 100% Stain Proof Miracle Fibre (Polypropylene).
  Anti-Fatigue Bubble Floor Mats: It is made from rubber and is essential in areas where people are standing for long periods of time. The bubbles are soft, thereby creating a warm cushioned layer to stand on.
  Carpet Protector Floor Mats: It is made from recycled rubber that has a tough, stain proof "miracle fibre" carpet, pressed into it. The mat comes in a variety of colours.
  Plasti Lock Original PVC Floor Tile: Plasti-Lock PVC floor tiles are an aesthetically pleasing interlocking alternative for a hard-wearing floor surface.
  Advantages of interlocking PVC mats: Durable, flexible, Practical, reusable, slip-resistant surface texture, easy maintenance.
  Applications of interlocking PVC mats: Canteens, Tyre fitment shops, Factories, Workshops, Warehouses, Assembly plants, etc.